a new Christmas Challenge every Saturday!
with t
he theme 'For a Man or Boy'
Do pop over and see the inspiration from my teamies!
2. Layers of spotted 'masculine' papers.
3. The circle is distressed with 'pumice stone'.
4. Precoloured image cut out. This is from Lunagirl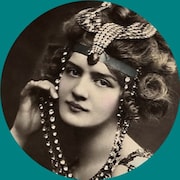 5. Finally I added a ribbon bowtie.
I hope you will join the