This is my make for the DT team of Outlawz
For the month of July our sponsor is: Sheep Ski Designs with a prize of 2 images!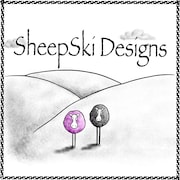 https://www.etsy.com/shop/SheepSkiDesigns
Note: The theme doesn't have to be taken literally. You may use any word or phrase out of it for your project.
Find inspiration in the song or rhyme:
I have made a simple card on a kraft card base matted with a kraft design paper.
The next layer is a Gelli pull, made when cleaning off the plate after making several other pulls. I wanted to show vague outlines of flowers.
The image is Bumble Bee Blossom printed ATC size, and coloured with markers, then cut out.
Hope you will join in the challenge...