Well Halloween is definitely creeping up on us...and Leigh has started releasing her Spooktember Halloween releases!
Take a look! You will see some of the new images in my posts in the next few days...
hosted by
LeighSBDesigns Art Stamps
Join our 2 month "Anything Goes" hop & stay inspired, creative & safe while crafting to your hearts content @ home!
See
HOP POST
for details and rules!
Play fair and have lots of fun!
Stay Inspired & Stay Safe!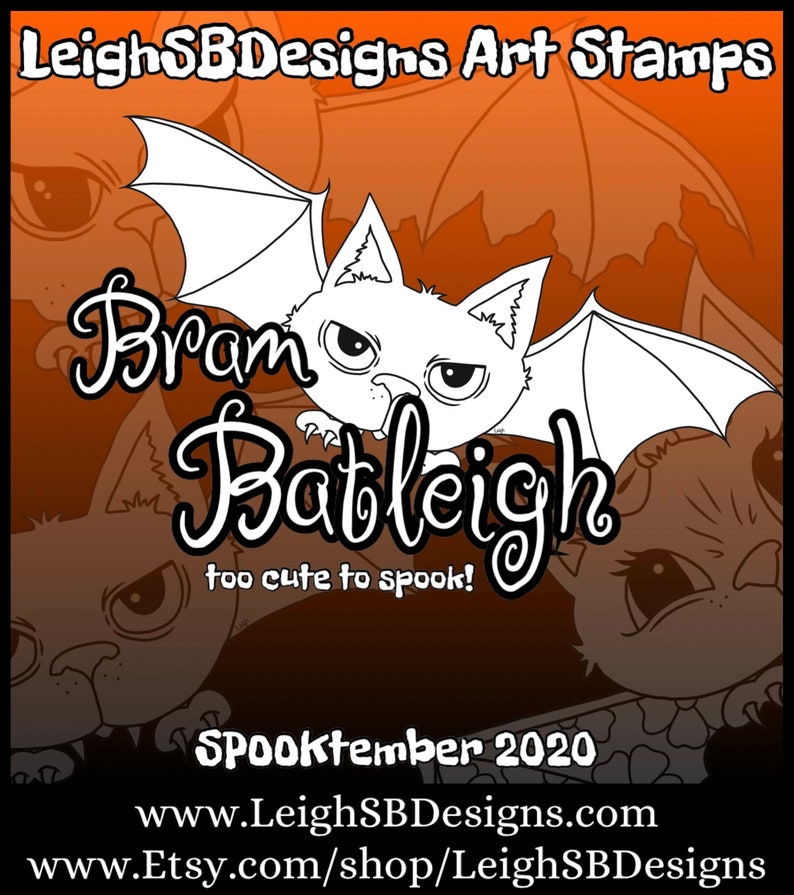 I decided to make a journal page - and I discovered I only have 4 pages left in this journal!!
I had been looking for Bat poems online -
The Bat
By day the bat is cousin to the mouse.
He likes the attic of an aging house.

His fingers make a hat about his head.
His pulse beat is so slow we think him dead.

He loops in crazy figures half the night
Among the trees that face the corner light.

But when he brushes up against a screen,
We are afraid of what our eyes have seen:

For something is amiss or out of place
When mice with wings can wear a human face.
Theodore Roethke
So to start in my journal:
I used black soot Distress Ink around all edges on this page.
These panels were formed using Distress Oxide then Distress Ink in Wild Honey and Seedless Preserves through a Tim Holtz stencil.
Next I added three Bram Batleigh's, printed, painted with the Inks and Oxides mentioned above, and then cut out.
I then added the poem, printed, trimmed and distressed.
I did a bit of doodling round the bats with a black fineliner and added white Posca pen to the eyes.
Happy Crafting!