This is another post for
This is my Day 3!
I am resharing a make from last year using the Daffodil Trellis.
Daffodil Trellis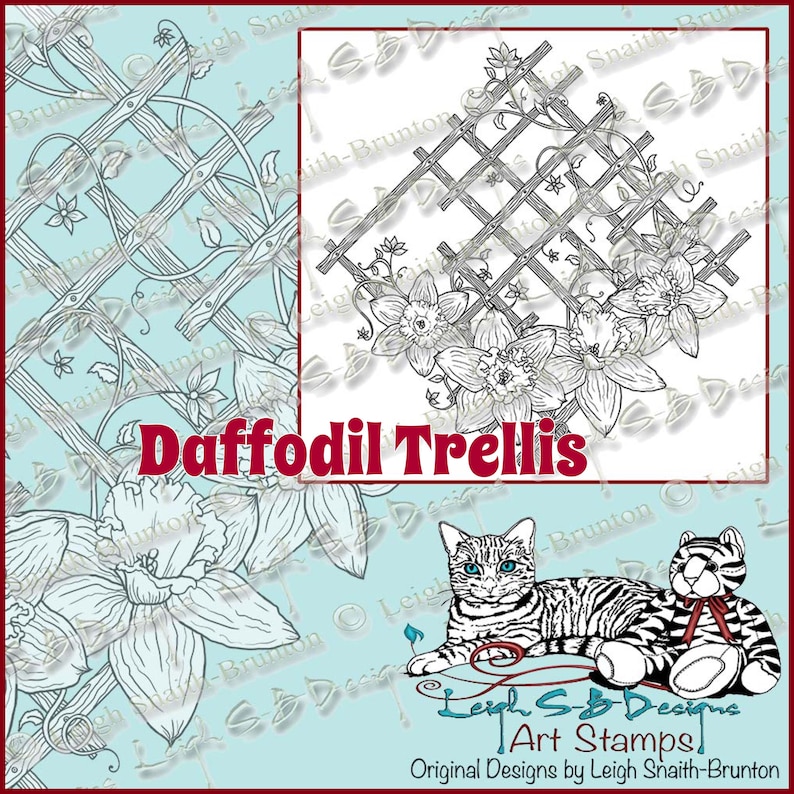 I printed this several times and coloured it with Copics, trimming each image to a 5.25 inch square and adding fineliner faux stitching around the edges.
Of course I could have just added one of these images to a black card base and made a simple card...
But I wanted to make them into a never ending card:
One still shot of the card:
If you would like the instructions to make a never ending card, I made a video tutorial some while ago...here is the video:
Happy Crafting!