a new Christmas Challenge every Saturday!
with the theme 'Add a snow person'
Do pop over and see the fabulous inspiration from my teamies!
If you enter you could win a prize... this week it is:
My image is from Patties Creations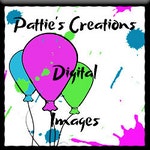 It is Kitty Snowman coloured with markers and trimmed to size.